Brunch - Adventures of the Weekend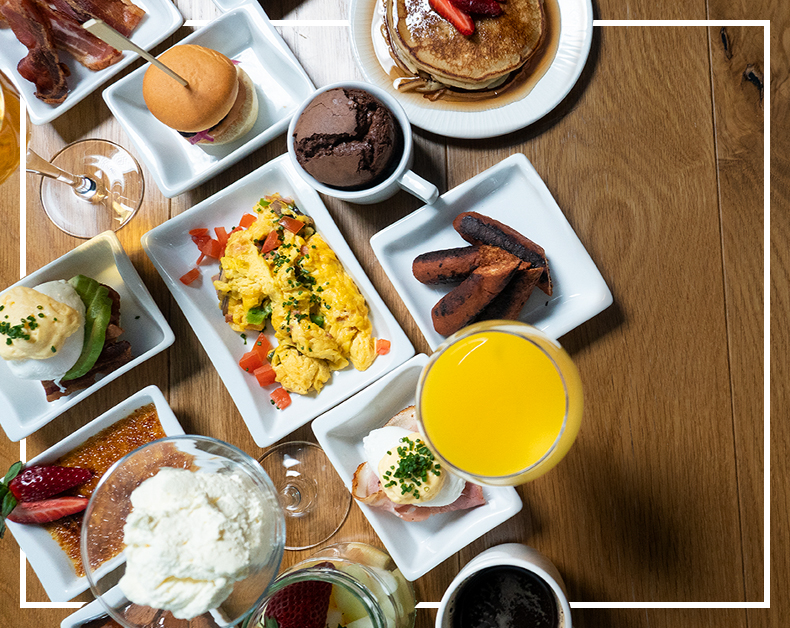 Our classic brunch buffet is now temporarily suspended in light of new instructions issued by the Department of Civil Protection.
However, we still offer a few brunch dishes to enjoy during the weekends.
VOX Brunch is available Saturdays and Sundays between 11:30 am. and 2:00 pm. with a maximum of 20 guest capacity in each space.
Please reserve a table beforehand.
For reservations, please call +354 444 5050 or e-mail us at [email protected].
VOX Brunch Menu
---
English Dish

Bacon, scrambled eggs, baked beans, sausages & toast

Kr. 2.500

Brunch Dish

Egg Benedict, bacon, scrambled eggs, ham, Brie cheese, croissant, jam and butter

Kr. 2.900

Caesar salad

Romaine lettuce, cucumber, Caesar dressing, croutons,
and parmesan cheese

2400

Autumn salad

Roasted pumkin, pickled and seeds.

Crispy quinoa, pickled tomatoes, dried cranberries, oranges & citrus miso vinaigrette.

Add: Bacon: 500,- / Chicken: 900,- / Pulled duck: 900,- /
Pulled Oupmh: 900,-

2600

Nut Roast in Brick Pastry (Vegan)

Grilled Bok Choy, chimichurri and pickled sweet onion

3400

VOX Club sandwich

Chicken, bacon, rocket salad, tomato & club sauce
Served with French fries, tomato ketchup, and mayo

2900

Avocado toast

Sourdough bread, rucola, avocado, grilled halloumi
cheese & pickled chili pepper

2600

Beef & Fries

Tenderloin (200 gr.), Crispy French fries & sauce foyot

4900

Fish & Chips

Plaice in beer batter, chips, and VOX tartar sauce

3600

VOX Burger

Iceberg, pickled cucumber, fried onion, mustard glazed bacon, ketchup, and truffle mayo
Served with French fries, tomato ketchup, and mayo

Add: fried egg, 450
Add: sauce béarnaise, 500

2900

VOX Vegan burger

Baked portobello mushroom, tomatoes, cheese & crispy onion
Served with french fries

2900

Sides

French fries - 950.-
Sweet potato fries - 950.-
Sauce Béarnaise - 450,-
Ketchup/Mayo/BBQ/Cocktail Sauce - 250,-

 
Eftirréttir
---
Crémé Brulée

1200

French Chocolate Cake

1200

Warm date cake with caramelle

1200

American Pancakes with syrup

1200

Fruits and berries

1200

All desserts are served with whipped cream