VOX Restaurant is an elegant, gourmet restaurant specialising in scenic meals from Nordic produce, and was recently featured in the Michelin Guide 2017, one of the most prestigious restaurant guides in the world.  We are in direct contact with Icelandic farmers and the other producers responsible for providing us with fresh quality ingredients.  The highly ambitious Chef achieves both an international and original feel and the service is professional and personal.
VOX is open from morning to evening and offers a modern lunch buffet on weekdays and a well known brunch on weekends and holidays.  In the evening Vox Restaurant is a refined venue for a tasteful night out. Fine dining at it's best, Chef de Cuisine Snorri Victor Gylfason gets to showcase his exquisite, innovative presentations and flavour combinations, only satisfied when fresh ingredients have been transformed into impeccable gourmet dishes.
VOX offers one of the most ambitious and extensive wine list in the country and has excellent wine connoisseurs that ensure that the wine and food go well together. Table for one, two, or with a group, the VOX is all that is needed, whether for fine, elegant dining, a cozy evening  or a refreshing lunch meeting.
Our Restaurant Manager, Guðrún Björk Geirsdóttir, coordinates the service with your comfort and satisfaction as a top priority. The VOX team will gladly take notice of your special requests and inquiries. If you have any questions or requests, do not hesitate to contact our Restaurant Manager and she will be happy to assist you.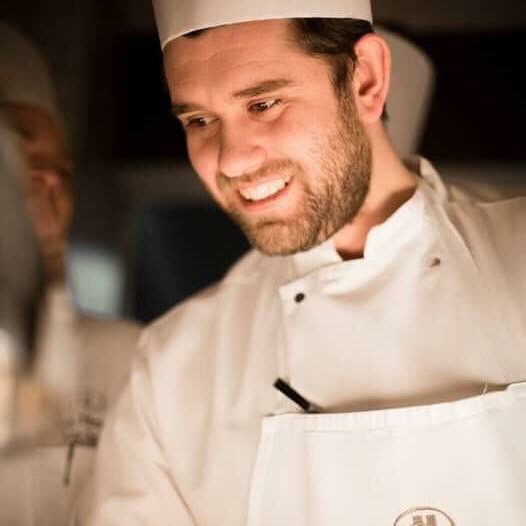 Snorri Victor Gylfason, head chef at VOX.